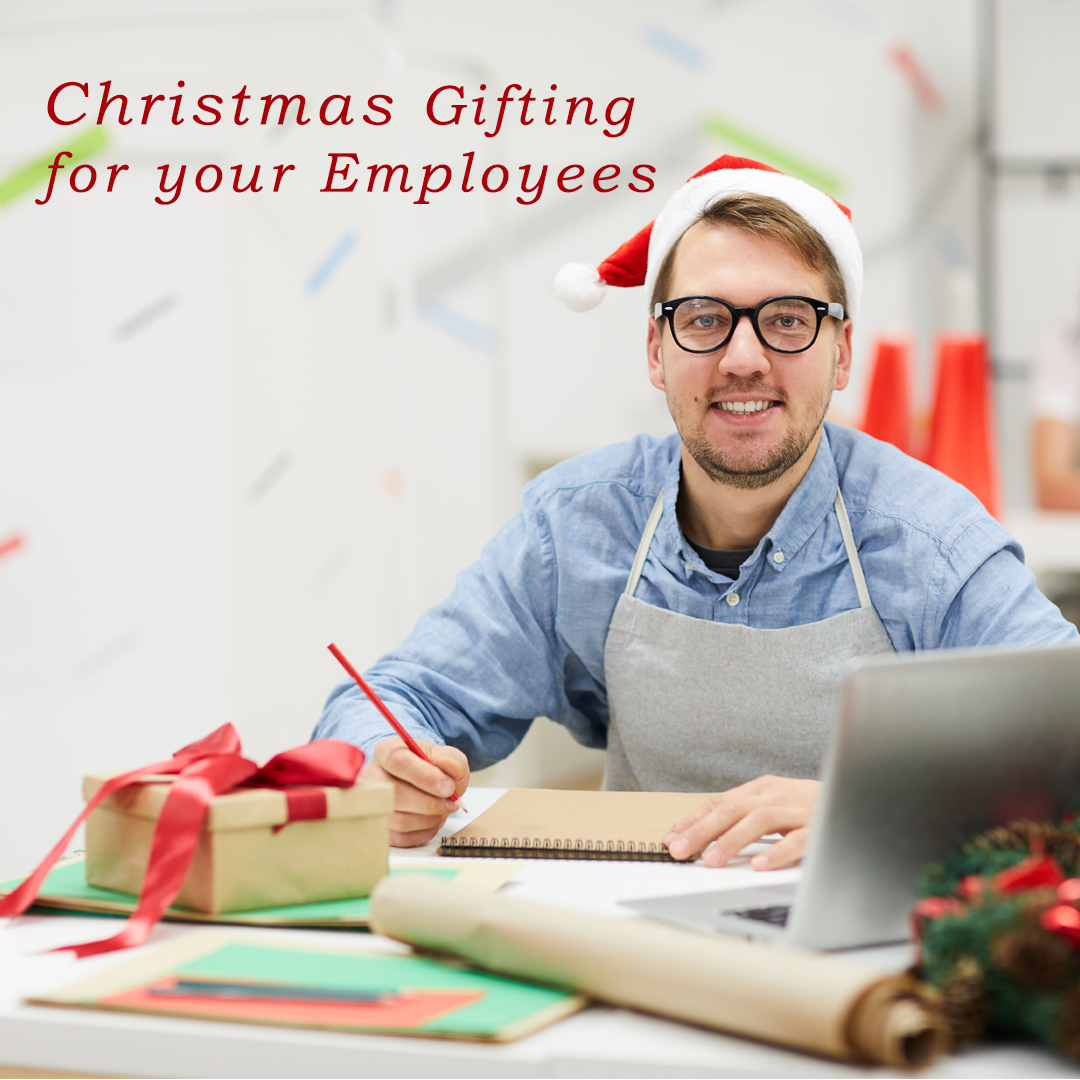 11 Nov

Top Christmas Gifting Options Your Employees Will Love

As rough as it has been, 2020 is finally winding down and Christmas season is nearly upon us. A time of cheer, and high spirits, are bound to be considerably watered down keeping in mind the ongoing pandemic around us.

The joy of spending Christmas with the family may not be something everyone gets to enjoy this year, with the second wave of lockdown currently enforced in many countries. Many will be spending their holidays away from their family, or be able to spend time only with immediate family. Online order and delivery services, however, are still in play and have become the preferred medium for a number of companies and individuals in 2020.

At a time like this, it becomes more important than ever to ensure that your team is well taken care of. After the year that we have had ensuring that your team is feeling good about themselves, and feeling valued is more important than ever. The keyword for Christmas gifting this year is empathy!
The Art of Choosing a Christmas Gift for your Employees
Your employees have stood by you throughout the pandemic and continue to play an important role in ensuring business continuity for you. Their happiness not only ensures your business' health but is also a great way to show how much you care about the general happiness and well-being of your employee.
It is as important to choose the budget you want to spend for gifting, as it is to ensure that you are getting the best value for money. Chances are that if you have new hires picking something for each individual would get difficult. With that in mind, make sure that you even out the playing field, and find something that fits everyone requirements.
The key here would be to identify gifts based on the below three characteristics:
Functionality
Feeling
Uniqueness
With the above points in mind, we have curated a handpicked list of items that you can choose from for your employees this Christmas!
Noise Cancelling Bluetooth Headphones
High on functionality and absolutely unique, these headphones are the perfect gift for remotely functioning employees or even for those in office. These Bluetooth headphones come complete with an in-built mike as well as volume, and quality controls to ensure you don't need to take them off to take important calls.
More importantly, as everyone has discovered during their respective lockdown WFH phase, finding a silent space to get your work done in a full house is difficult. Noise cancelling headphones are great from that perspective as they shut the noise in the world around you.
Gourmet Hamper
Chocolates, sweets and cookies are a great means of sharing the Christmas joy with your employees. A perennial favourite among everyone, creating a Christmas hamper for your employees can be as joyful an endeavour as sharing them with your employees.
At Hue, we have sent over 2000 assorted cookie jars and gourmet chocolate boxes to the employees of our clients this season already. Handpicked Belgian chocolates and a scrumptious selection of cookies in a classic glass jar can be a brilliant gift this year.
Personalized Gift Set
Nothing says you care more than a set of personalized merchandise designed specifically for your employees. This includes the classic leatherette diary, a customized pen, a mousepad and could even have an assortment of sticky notes as well. Creating a bespoke, personalized gift set is all about finding a set of items that not only fit your budget but are also high in value and functionality.
With the new year around the corner, a 2021 diary with a multi-utility pen all engraved with the recipient's name would make a very positive impression about the brand presenting it. Add to it a range of other cost-effective, but high in utility items like sticky notes, mugs or even sipper bottles, and you have a personalized gift-set that would make anyone smile.
Scented Goods
Christmas is all about the scents of festivities. Sharing a small, carefully selected assortment of scented candles, handmade soap or even diffusers could be a great gifting option.
The strongest sense out of all that the human body has is the sense of smell. A long-lost smell can not only be highly reminiscent but also bring with it a wave of pleasant nostalgia. A gift hamper of scented goods can do just that.
Wellness Pack
With all that is going on around us, ensuring sound mental and physical health becomes crucial for any individual these days. It becomes more important than ever for any company to help their employees stay healthy, both mentally and physically.
At Hue, we have sent scores of COVID protection kits comprising of masks, sanitizers, COVID keychains and more. Over and above that, if you truly want to give something unique to your employees, give them a personalized yoga mat, or even a copy of a wonderful book! The key here is to identify things that are liked across the board by your employees.
The most important thing this Christmas is going to be attention to detail, and as mentioned above, empathy. Identifying the best gifts is all about learning what your employees most need and would most value, and you have the perfect gift. Also, instead of sending just one item, make sure you have one primary gift and a few stocking stuffers along with it. Something like an OTT subscription would also work wonderfully in this case. If you want more ideas about the kind of gifts you can give your employees go through Hue's Merchandise Portfolio. To learn more write to us at marketing@huemarcom.com