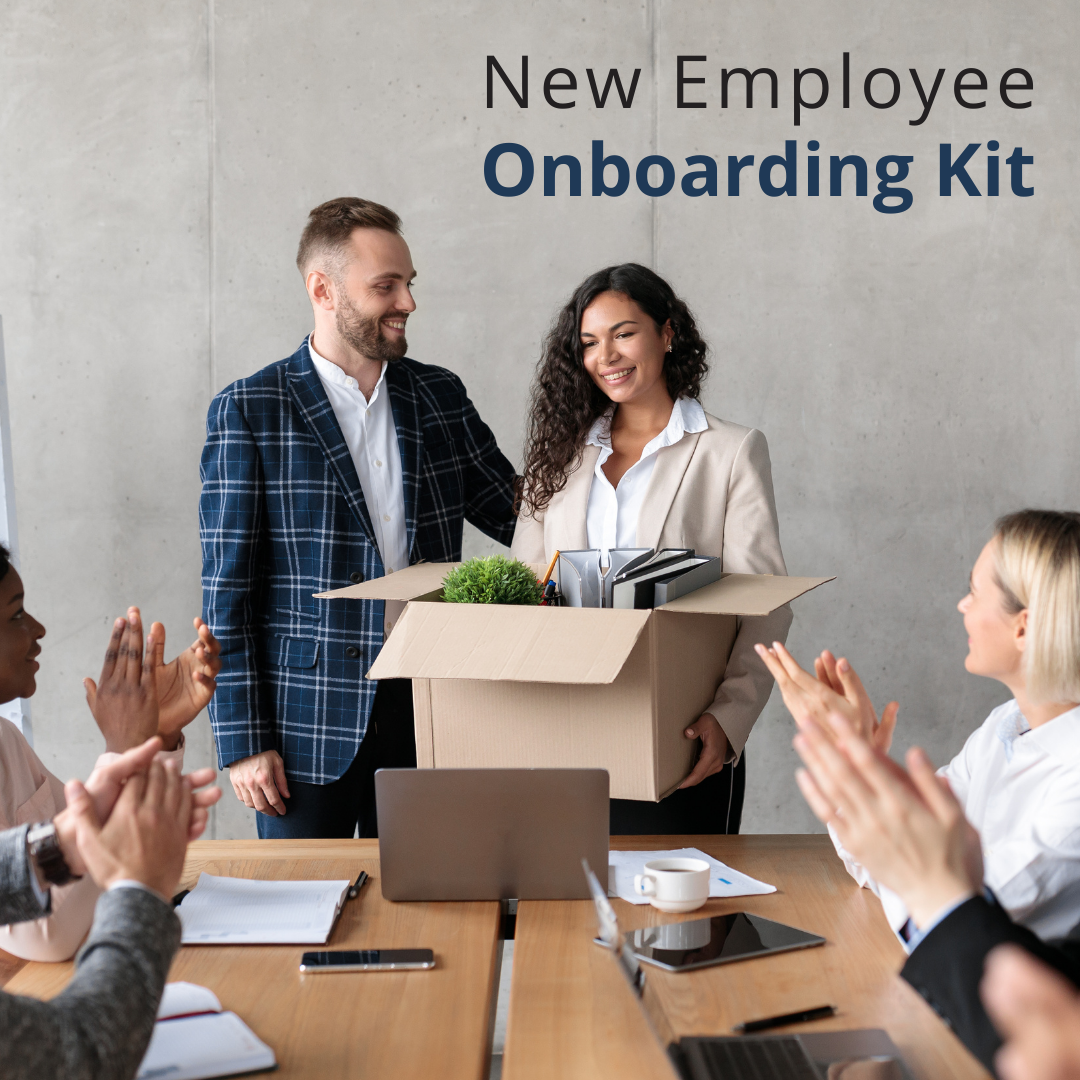 30 Dec

Why a New Employee Onboarding Kit is a Must Have?

Employers and businesses even today underestimate the value of good employee onboarding. The actual investment is usually very small, but it's the sentimental impact that plays a role in getting required results. When a new employee joins a company, it is very important that the person feels welcome and comfortable. That first right start goes a long way to ensure commitment from the employee, and that is where proper onboarding is vital.

Reports show that onboarding process directly correlates with higher employee retention and better business results. A well-rounded employee onboard program can have extremely positive effects. According to Glassdoor research, organizations with a strong onboarding process had 82% better new hire retention and improved productivity by more than 70%. A study by Digitate states that employees who have a negative onboarding experience are twice as likely to seek other opportunities elsewhere.

Even with evidence of statistics at their disposal, it is noted that majority of employers neglect new hire onboarding. In a survey where employees were interviewed, Gallup found that 88% of the respondents believed the organization did not onboard well. The Human Capital Institute found that nearly 60% of organizations have employee onboarding program that focus on processes and paperwork. One of the common issues that companies face is that the onboarding program is inconsistent and usually doesn't not apply to in-house hires.

To have an all-round strong employee onboarding program it is important to focus on organizational, technical as well as social onboarding. This entails that a company begins the onboarding process before the first day of the employee. The new hire should be educated on technological front and given a detailed overview of the functioning processes. It is believed that buddy programs or the likes help the new employees get settled better and faster.
New Employee Onboarding during Covid-19
Covid-19 hit the world hard since the beginning of 2020 and transformed the way everyone went about their lives. Companies had to adopt a remote working set-up, where large part of their employees, if not all, had to start working from home. Now, even with 2021 upon us, the situation does not seem any better. Many companies have already shifted to remote working culture indefinitely and by now people have become used to the new normal.
When a new employee comes into a team, he begins to slowly settle in with the help of his colleagues. He puts in his best foot forward and so a small show of support from the management is very encouraging. With remote working scenario the physical interaction is not possible. This is where it becomes even more important for businesses to have a strong onboarding program in place.
Virtual one-to-one interaction with the new employee in order to get him used to working style can be a great way to support him. Guiding him and accepting him as part of the company is one thing, but just a thoughtful employee onboard kit can go a long way.
Benefits of Employee Onboard Kit
Besides the official paperwork and details of the processes followed in the organization, a business should include a small functional gift for their new employee. It does not really have to be anything expensive, just something that the new employees can use in their everyday life. The benefits of this kit surpass the investment.
Creates a sense of belonging among employees
For any company its employees are the most important assets and so making them feel included is vital. For the first couple of months or so, employees are gauging their new workplace, seeing how the work fits them, if the work culture is compatible to them. An employee pays careful attention to how the team and management treats him.
This is where a thoughtful kit can have a positive impact on how an employee views the company. The company swag is a wonderful way to improve employee's morale. It instills a sense of belonging and pride in the employees.
Increase Employee Retention & Engagement
Studies show that most employees decide on whether they will be in the company for a long-haul based on their experience in the initial months. They might stay longer in the company, but it is the way they are welcomed and treated in the first few months that is the deciding factor. It is the effect of first impression. This is true especially with the millennials who are renowned as job-hoppers and also for having low patience levels.
An all-round functional and elegant kit with a personalized touch comes in handy to make an employee feel good. It puts the company in a positive perspective instantly and employee is more likely to stay with the company for a long time. This also helps an employee to be proactive in a team and get involved in projects voluntarily.
Creating Unintentional Brand Impressions
A well-crafted employee onboarding kit allows an employee to feel included at a workplace. Having company swag, which is usually a promotional product, in the onboarding kit has double the impact. Not only does impacts the employee and improves engagement, but also enhances branding.
That is when an employee use the products in their everyday life. Desk essentials, drink-ware and apparel with company's name or logo are great examples. Employees usually tend to use the mug or wear the t-shirt that they get in the onboarding kit regularly. This is not limited to office or remote workplace. The employees commonly use company swag outside, even when they are just shopping or hanging out with friend, unknowingly creating lasting impressions for the brand.
What Products make for an Effective Onboarding Kit
There are endless options when it comes to preparing a new employee onboarding kit. A kit should ideally include functional items that an employee can use regularly. Besides diaries and stationery, companies can also choose drink-ware, phone accessories, electronic items and much more. The kit can also include something that the employee can enjoy with friends and families like sweets or board games.
For rapidly growing work-from-home culture, it will be great idea to give new employees tech gadgets. Good quality headphones, ear-buds, earplugs, power banks or even Bluetooth speakers. These products can be of great value to the employees who are working remotely. Also, companies can be assured of uniformity in quality of products being used to collaborate working.
For that caring touch, it is important that the kit is personalized for the employee. A short personalized message or a small letter can make a big difference. Printing the name of the employee on the box can be a great way to make the employees feel special.
At Hue, we know the importance of an effective employee onboarding kit and help companies find solutions according to their needs. We can customize the perfect onboarding kit for your company and help you offer the best to your employees. Check out our huge collection of merchandise. For our customization services, get in touch with us at marketing@huemarcom.com.